---
The MakerBarn
A MakerSpace
Montgomery County, Texas
---
WELCOME to the wonderful world of making!! We know you'll come to love this place as much as we do.
First and foremost, this place is about the people. We would like to encourage you to see yourself as more than just a member. We are a community. Because we don't have any employees, we rely heavily on our community to keep things running. So please join in, pitch in, and get involved. Ask lots of questions. We are a really friendly group and love to help one another. The MakerBarn is a fantastic community of makers and we are glad you are here!
Maker Barn: The Shop




9522 Carraway Ln
THE MAKERBARN IS RE-OPENING!
We are pleased to begin offering up a place for you to make stuff again. We're doing a very slow open, like many businesses. Only one person will be allowed to work in a specific area at a time. This will be on a reservation basis using Sign Up Genius.
You will go to the link below and select the day and time you wish to use the Barn. You may select up to 2 one-hour blocks of time per day. They must be consecutive hours.
Members Only: Choose your day and time slot(s) here.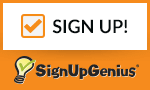 It is our decision to open now, with restrictions as detailed below. We believe our members are above average, caring individuals who care about their community and one another and will therefore use sound judgment in deciding whether or not to come to the makerspace.
Current Guidelines:
Masks: Everyone must wear a mask before entering the Barn and for the duration of your time at the Barn. Please bring your own.
Two's a crowd: We want to practice social distancing while also allowing for making. So let's keep it to one member using each area at a time, i.e. one member in the laser room, one member in the sanding room, one member using the sewing, one doing wood working, etc.
Members with guests: Guests and children are asked to stay at home until we have reliable information that shows the Covid-19 danger is considerably reduced. We are not there yet. Safety and health of our members is top priority.
Call First: To avoid a wasted trip…Call before coming. 832-663-6390 The manager on duty will let you know if there is room for what you are wanting to do. If not, they can help you schedule a better time to come in. We are all going to need to be respectful and considerate of one another during this time.
Kill it!: Germs that is. Cleaning up after yourself just took on a whole new meaning. We are asking you to bring supplies to disinfect before and after in your work space. We will try to have some hand cleaner and wipes available, but it would be best if members could bring their own. Wipe down safety glasses, door knobs, on/off switches and control knobs, keyboards, etc. DO NOT USE WIPES ON METAL EQUIPMENT. Just wash your hands with soap…often.
This should go without saying, but…If you are sick, stay home. If someone in your house is sick, stay home.
While this is our current decision, please know that it is fluid. We will continue to watch the situation and will continue to discuss what is the best course of action. Slack is a great way to stay informed on the minute to minute . We will also send out emails regarding larger changes.
We love and appreciate you all. We pray that we all stay healthy and that, though we're staying physically distant, our hearts grow closer together. We will focus on the positives and we hope you get to come make something.